A PADARIA PORTUGUESA WAS BORN IN 2010,
IN A SMALL PRODUCTION PLANT
IN SAMORA CORREIA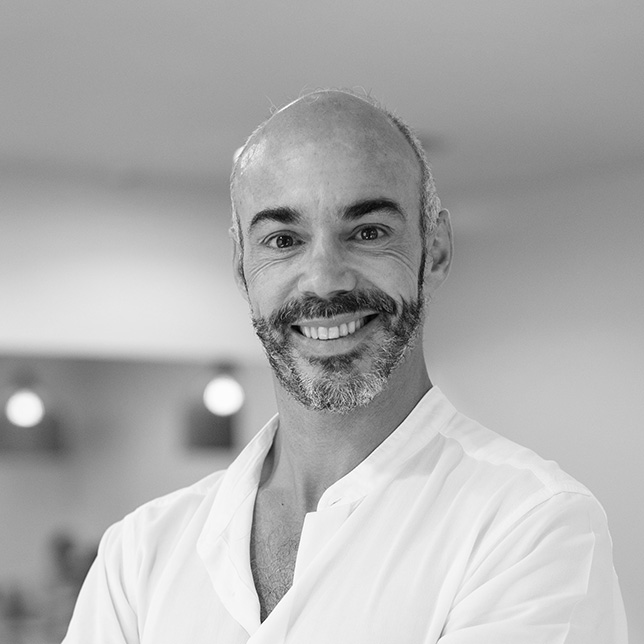 Nuno Carvalho
Fundador e CEO
A marathon runner, Nuno has worked extensively with the best universities, sharing his experiences of launching and managing A Padaria Portuguesa. He is a Board Advisor to the company Feels Like Home and a member of the Consultative Committee of Operação Nariz Vermelho (Red Nose Operation).
He graduated with a degree in management from ISEG in 2000, and took part in the London School of Economics Finances programme in 1998 and the Insead Management Acceleration Programme at Fontainebleu in 2003. From 2000 to 2010 he worked in the Jerónimo Martins Group's Marketing and Operations Departments, and was appointed an Executive Board Member and Director of the Business Unit in 2007.
This way, our CEO Nuno Carvalho's visionary idea materialized
Those were different times. A time when the Portuguese, and especially the people of Lisbon, increasingly went to buy their bread in supermarkets, almost always far away from where they lived. Our mission was to rescue a declining attachment with the local neighbourhood, with products we ourselves produced, a personalised and welcoming service, and the always-popular opportunity to have breakfast outside the home.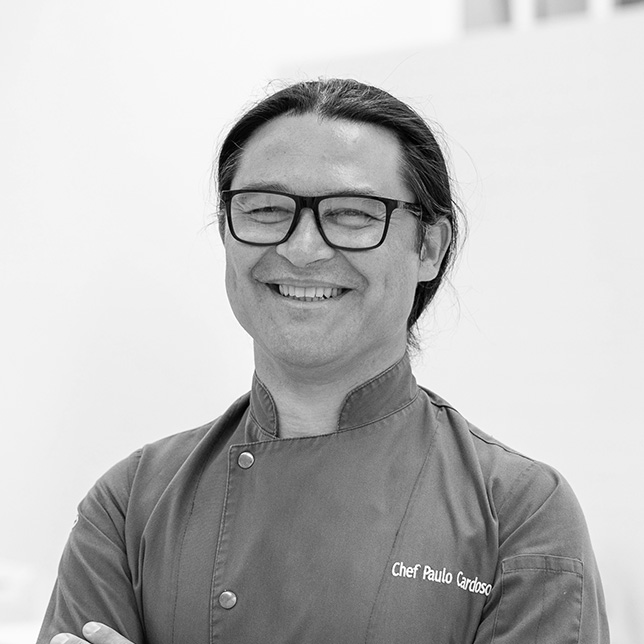 Paulo Cardoso
Chef
At weekends you will often find him at Ericeira surfing with his children. Paulo also enjoys playing his guitar and spending time with his family and friends. He was Padaria Portuguesa's first employee, and was involved in creating most of the products that you now see in the windows of our outlets.
Trained in baking and bread-making at the Food Sector Vocational Training Centre (CFPSA), he has also taken a number of bread-making and Viennese pastry-making courses at the École de Boulangerie et de Pâtisserie in Paris. He worked at the Sheraton Lisbon Hotel & Spa before joining us at the Padaria.
Chef Paulo Cardoso, still with us today, was the first employee of A Padaria Portuguesa.
He created, tested and perfected most of our most iconic recipes – pão de deus (brioche buns with coconut topping) was the first and probably the most notable of all of them.
On its own or combined with ham and cheese, it has won its place in Portuguese daily life and today it is known and coveted all over the world.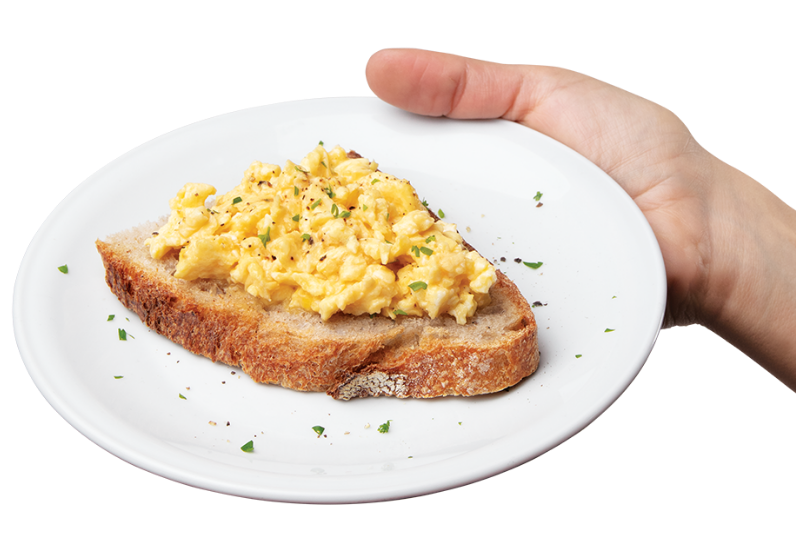 Artisan bread enters the digital age with the Padaria app and home delivery service.
Increasingly closer to everyone, our stores have become meeting places for couples, families, workers, students and tourists.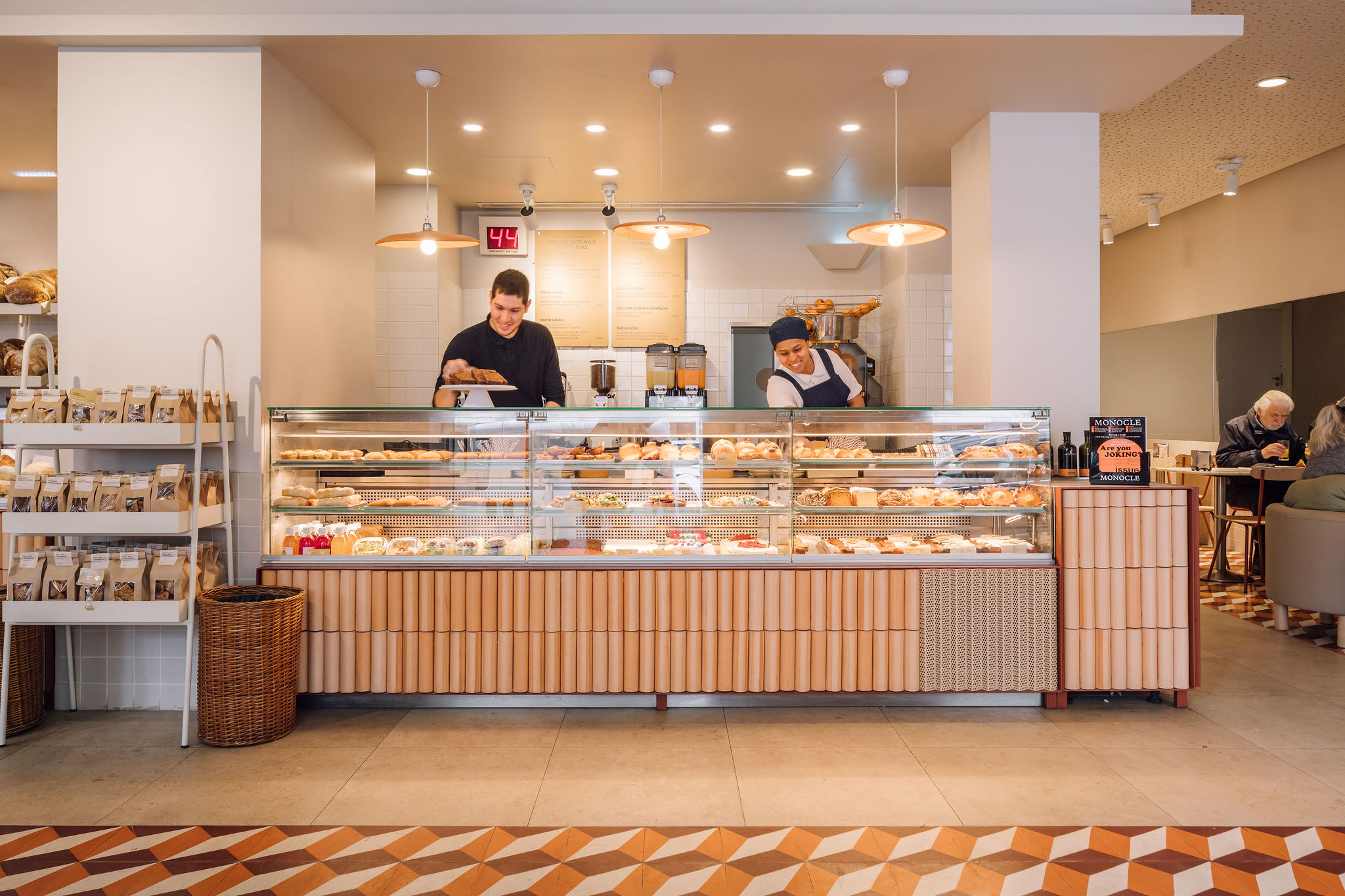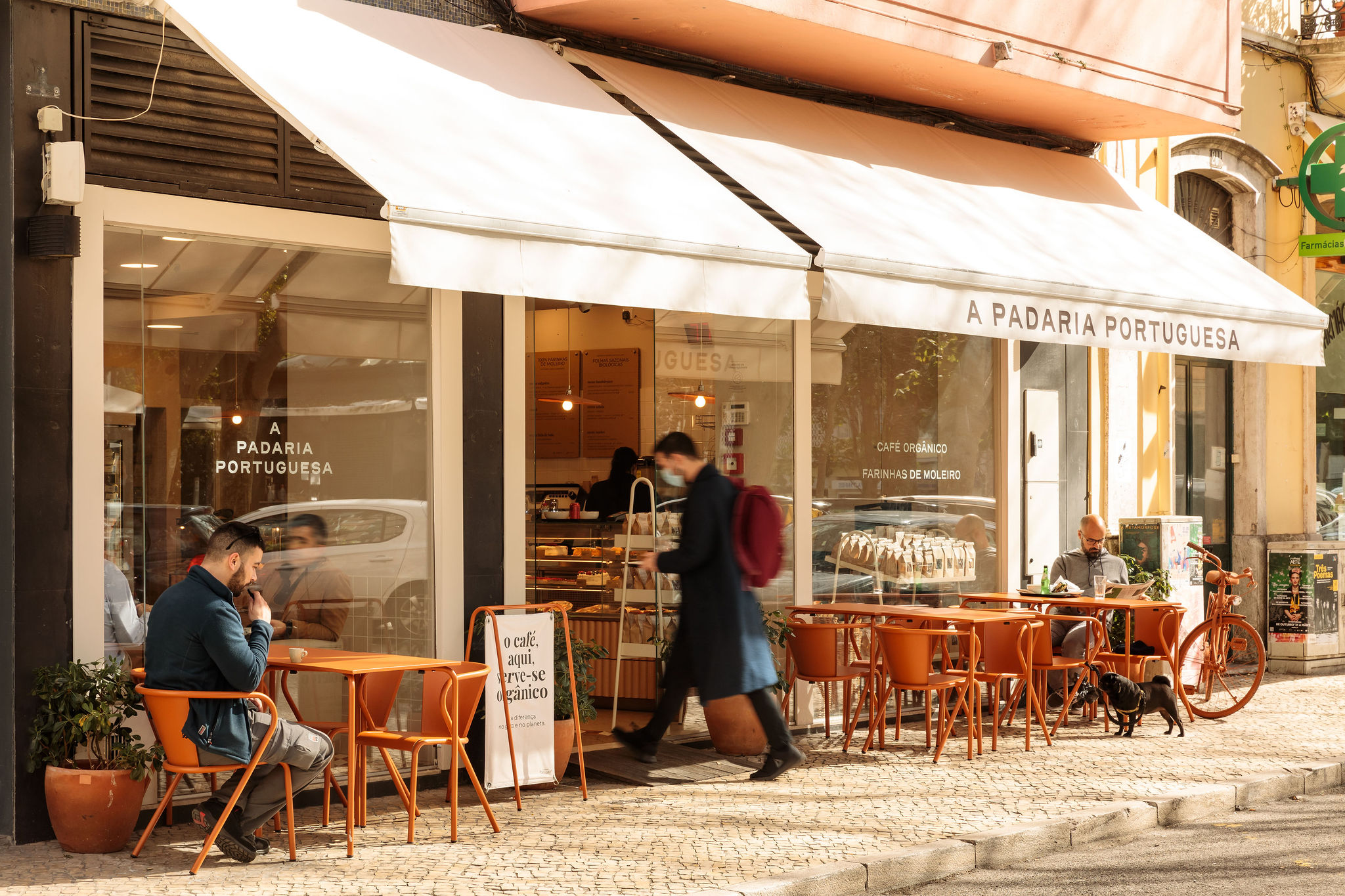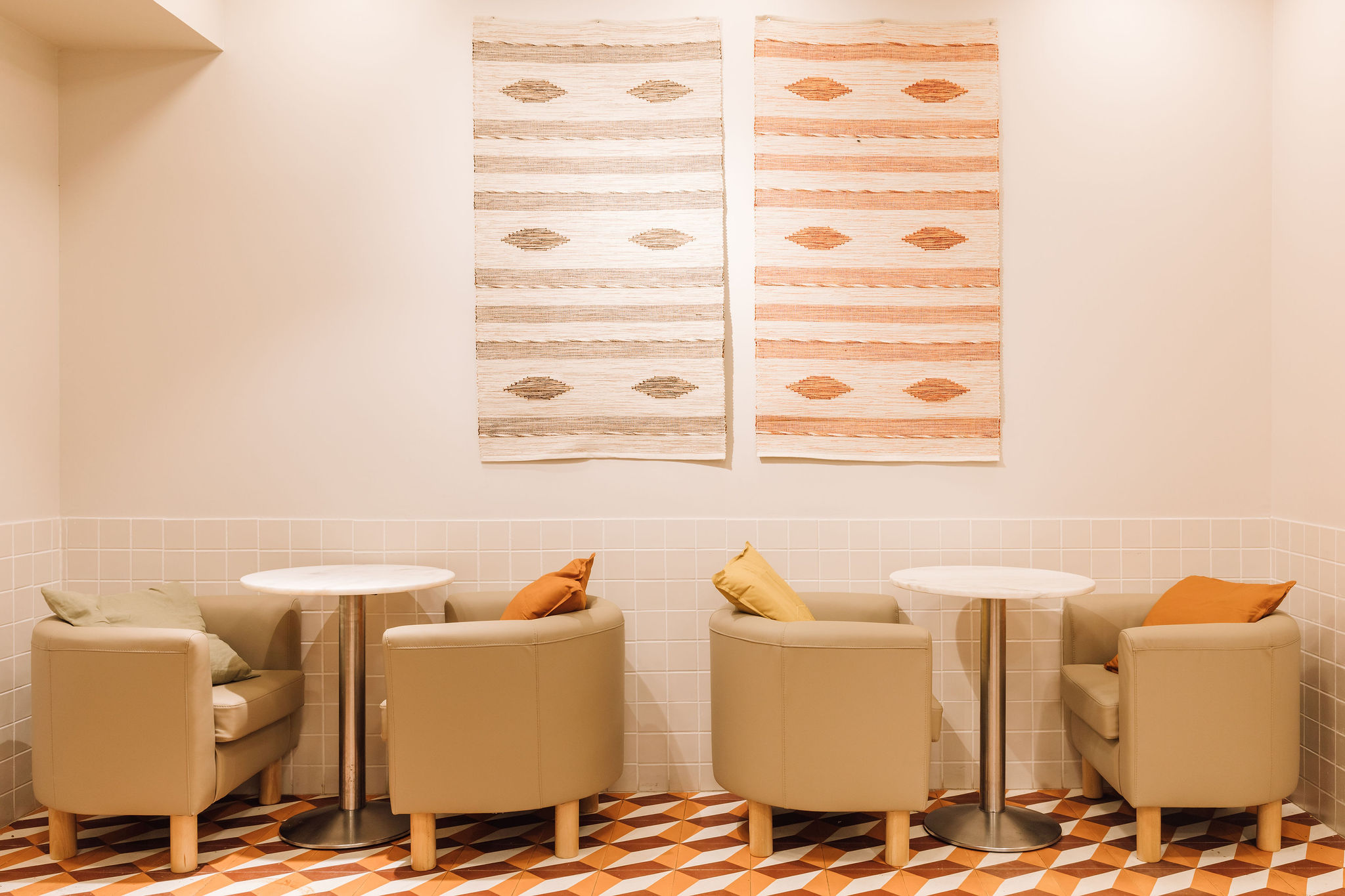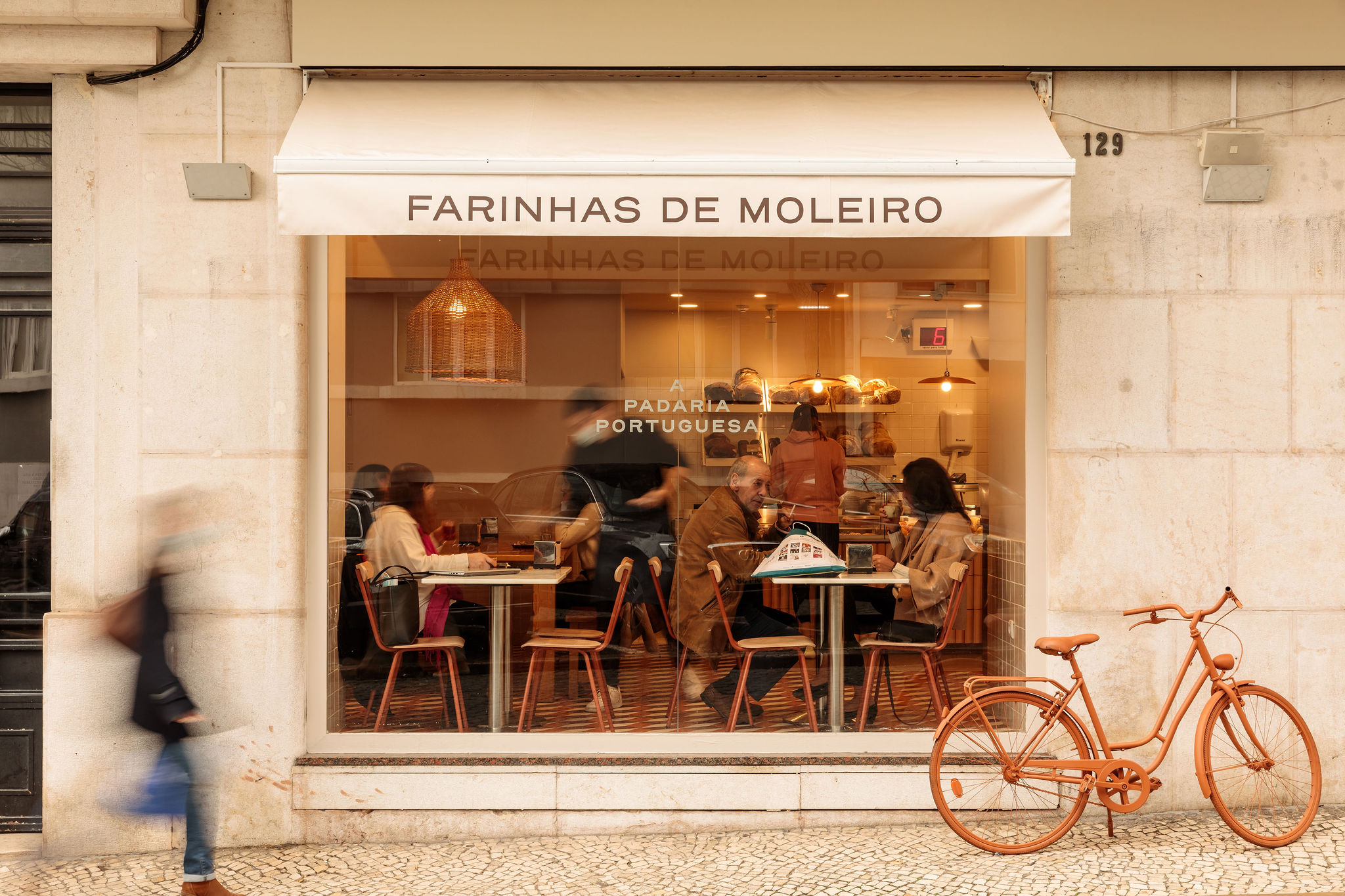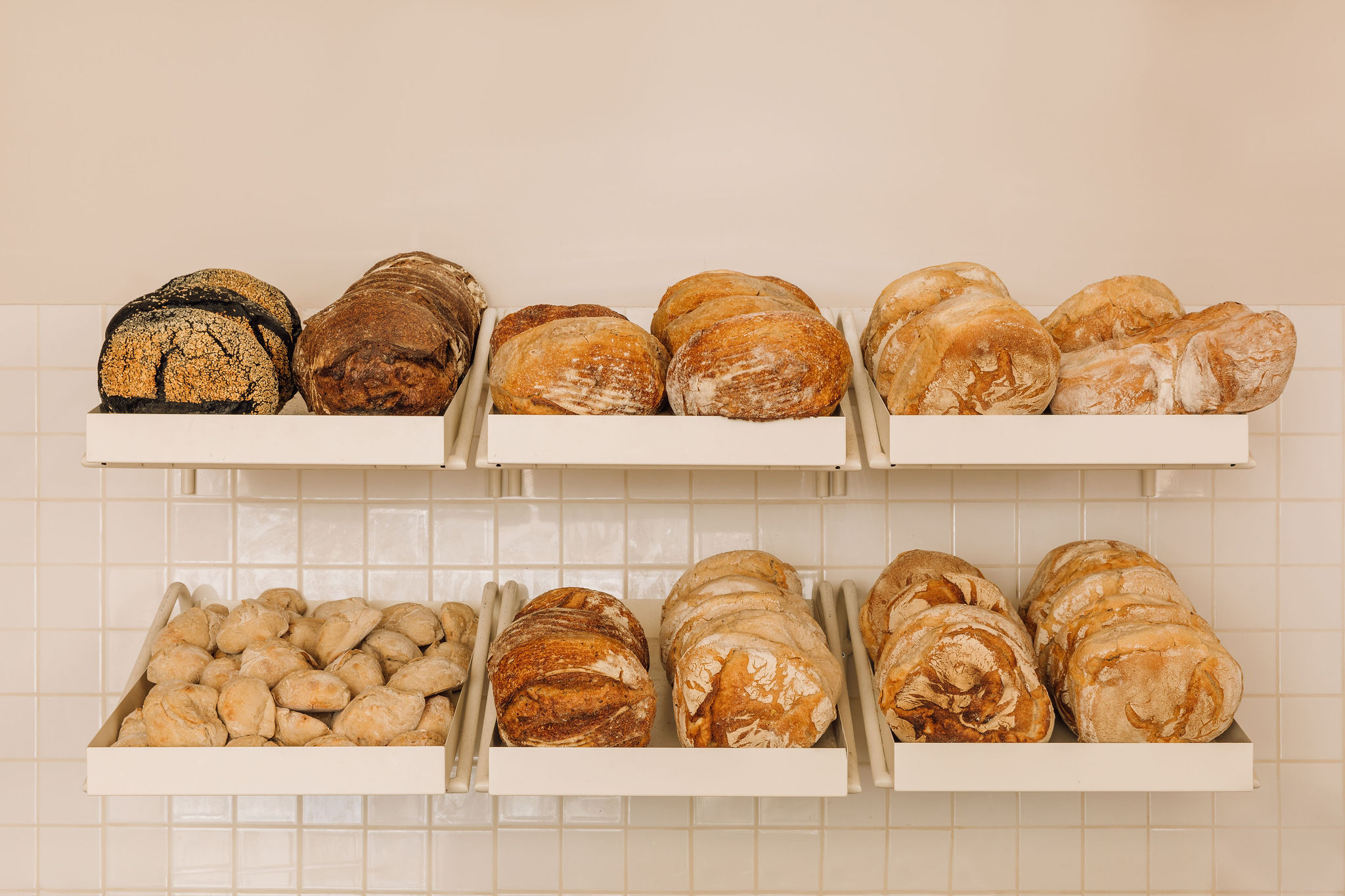 The tricolour hydraulic mosaic floor, the walls with the image of the reaper or the sieves, the bicycle at the door, music of the Portuguese-speaking world and the aroma of warm bread have contributed a lot to this desire to stay.
A PADARIA PORTUGUESA HAS CHANGED,
AFTER MORE THAN A DECADE OF HISTORY.
The ingredients have changed. Recipes have changed. The brand image and decoration of the stores have changed. The uniforms of the employees have changed. The coffee crockery has changed. We currently have 59 totally renovated stores, with a simpler and more sophisticated identity, spread throughout greater Lisbon as far as Setúbal. We chose to use local materials when renovating the stores, such as marble from Estremoz and terracotta worked by Portuguese craftsmen.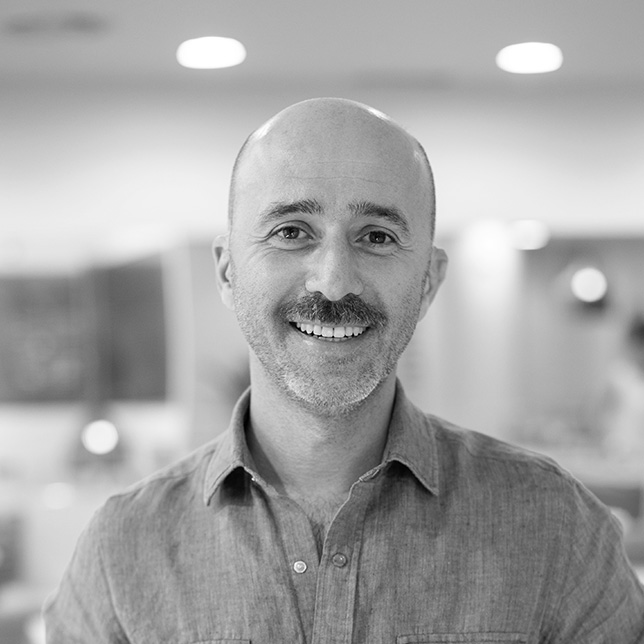 Carlos Pina
Diretor de Qualidade e Inovação
Praticante de pilates e de mini-maratonas, gosta de fazer viagens gastronómicas que o inspirem. Entrou para A Padaria em outubro de 2010, como responsável de produção na fábrica de Samora Correia. O maior motivo de orgulho n'A Padaria foi a abertura do atelier de desenvolvimento e inovação na Loja de Duque d'Ávila, que mais tarde passou para o LAB.
Licenciado em Engenharia Agro-Industrial pelo ISA, fez também uma pós-graduação em Marketing e Comercialização de Produtos Alimentares na Universidade Moderna. Após a Licenciatura, participou num projecto de investigação na área alimentar. Desempenhou funções de Técnico Alimentar na associação do sector alimentar ANCIPA, tendo depois exercido a função de Director da Qualidade na Fermentopão.
Under the supervision of Carlos Pina, our Director of quality and innovation,
we developed a new range of products under the indispensable supervision of our Quality and Innovation Director, Carlos Pina, based on ingredients of higher quality and greater freshness that have a lower environmental impact. We have replaced traditional coffee with an exclusive blend of organic coffee and industrial flours with miller's flours; we increased our vegetarian range; we created, for the first time, a range of gluten-free bread; and we began our commitment to circular economy projects, reusing waste to generate new resources, such as the partnership with Nãm Mushroom Farm, which transforms our organic coffee grounds into mushrooms, which we use to make delicious sandwiches and salads every day in our store kitchens.
We wake up every morning and turn on the oven with the same ambition – to create new traditions.
We want to promote and preserve the best of the past, inspiring and being part of the change, whether in the food we prepare daily or in new ways of acting, thinking and being. In this fusion between the past and the present, Portuguese know-how is enriched by the diversity that we find in the world outside.We want to promote and preserve the best of the past, inspiring and being part of the change, whether in the food we prepare daily or in new ways of acting, thinking and being. In this fusion between the past and the present, Portuguese know-how is enriched by the diversity that we find in the world outside.
WHENEVER POSSIBLE, WE PREFER IN-HOUSE PRODUCTION.
Our production plant in Marvila, with a team of over 100 people, gives us the autonomy and quality guarantee we need to obtain products that are always fresh, day in, day out.
All products pass through the hands of our bakers and pastry chefs, who produce unique and differentiating products every day, with the maximum quality. The kneading and shaping of bread, rolling the croissants, mixing the pastel de nata cream cake dough, filling and decorating cakes, are some of the production processes that most require such a distinguishing human touch. Thousands of loaves of bread and cakes leave from here for all the bakeries every morning, transported by drivers from our logistics centre.
BECOME PART OF THIS FAMILY!